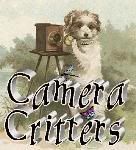 This is my dog Ziggy smiling. He's a Black Labrador/Golden Retriever mix and he's 4 years old. He likes chewing on toys and he really likes Pegetable treats !
He also likes going to the lake and riding on the jet ski and when he hears the word 'lake' .. he jumps up and acts really excited.
He's a really good boy !
We took him outside for me to take a photo of him. He's yawning and it looks as though he's tired.